Foremost 100% Real Cow's Milk Plain
Quality exceeds 100 by selecting thoroughbred cows to obtain high quality raw milk. Low contamination of microorganisms, including modern production processes, standardized This makes it possible to retain more natural nutrient value than regular milk.
Item Details
High calcium: contributes to the process of building healthy bones and teeth.
9 essential amino acids and proteins : Essential for growth and help repair worn parts of the body.
High in omega-369 and vitamin B12 : contributes to the functioning of the nervous system and brain.
Contains vitamin B5 : helps to take advantage of fats and carbohydrates.
High vitamin B2 : Helps the body get energy from carbohydrates, proteins and fats.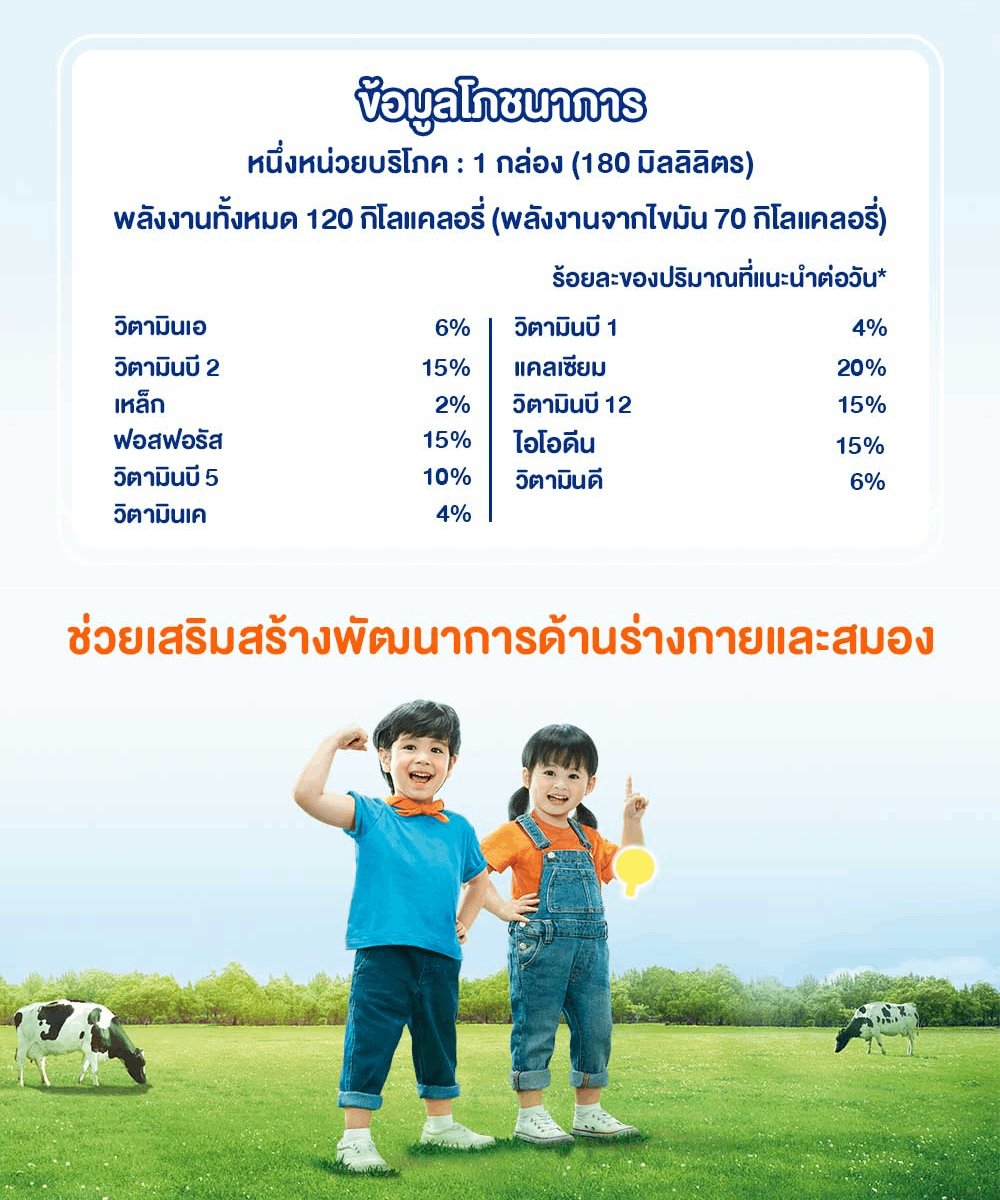 Nutrition Information
Serving size : 1 box (225 ml)
Milky Cow Tasteless
Percentage of recommended daily intake*
Vitamin A 8%
Vitamin B2 20%
Steel 2%
Vitamin B1 4%
Calcium 30%
*Percentage of recommended daily consumption of nutrients For Thais aged 6 years and over (thai RDI)
It is based on energy needs of 2,000 kcal per day.