Foremost Protein Plus Plain
Low-fat dairy products formulated to increase protein
More details
With a protein content up to 40% higher than conventional COWHT milk, it consists of: Two high-quality natural proteins, "whey protein and casein protein", are proteins that are easier to digest and use than proteins from other sources. It strengthens muscles, bones and body parts to the fullest, and is packed with the benefits of 9 essential amino acids. Pantothic acid Vitamin B12 High calcium and high vitamin B2 for the strength and health of the whole family.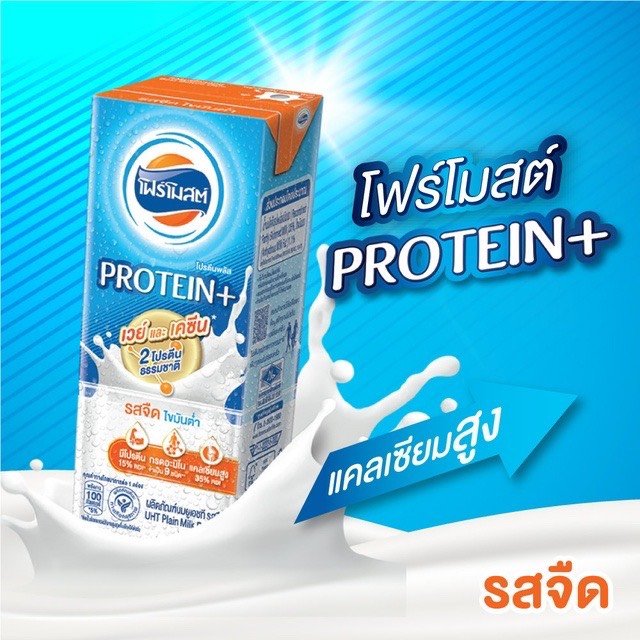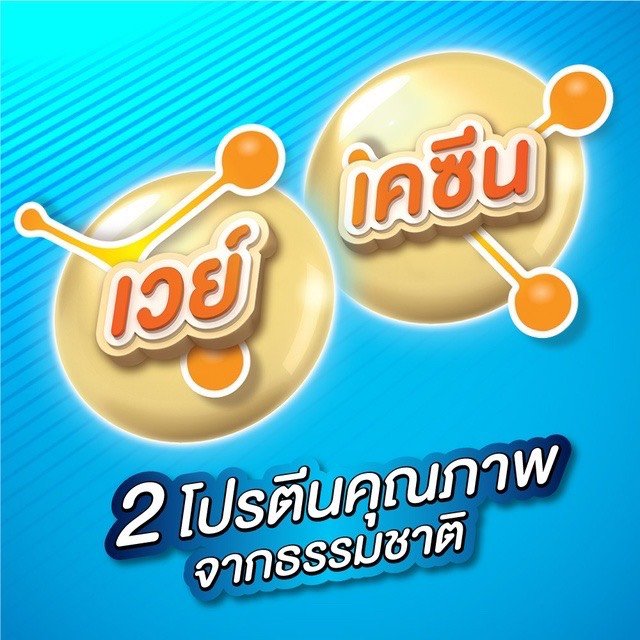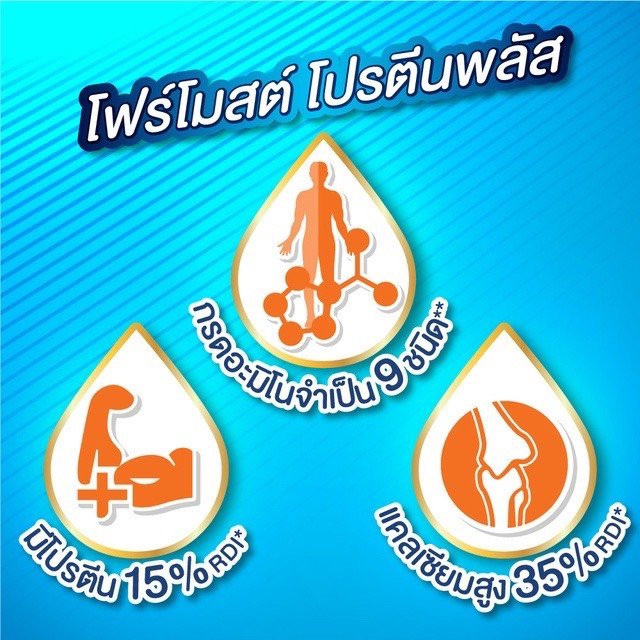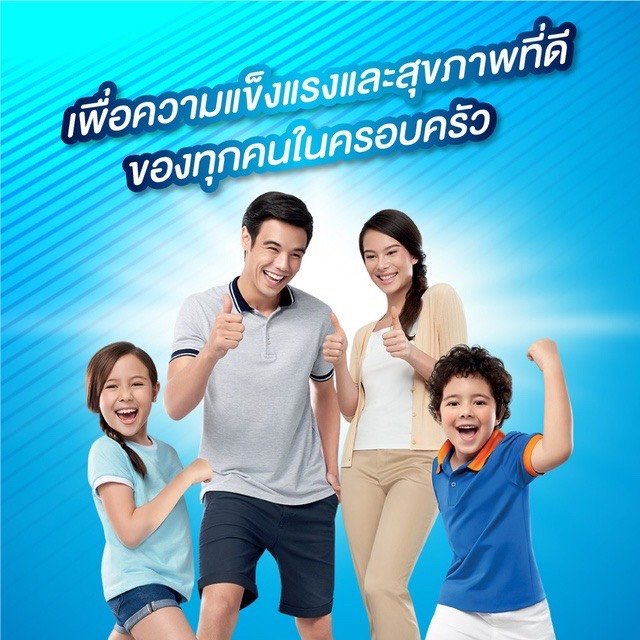 Nutrition Information
Serving size : 1 box (180 ml)
Foremost Protein Plus Plain
Percentage of recommended daily intake*
Protein 7.3 g: Whey Protein 0.4 g,Casein Protein 6.9 g
*Percentage of recommended daily consumption of nutrients For Thai people aged 6 years and over (thai RDI) based on energy requirements of 2,000 kcal per day.